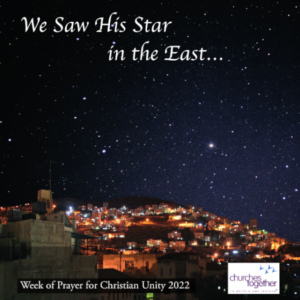 Week of Prayer for Christian Unity
Many of you will know that the Week of Prayer for Christian Unity runs from 18 – 25 January each year. Usually the churches which belong to "Churches Together in Nantwich" (which includes St Mary's Acton) hold a united service on the Sunday evening of that week when people from all the churches can join together. With Covid infection rates so high, this is not possible this year. Instead, the ministers of the churches will be exchanging pulpits on the morning of Sunday 23 January.
Revd Robin Fox from Nantwich Methodist Church will be preaching at Acton at 11.00 am and I will be preaching at Market Street URC/Baptist Church at their morning service.
You may also like to use the resources available at: https://ctbi.org.uk/resources-for-week-of-prayer-for-christian-unity-2022/ during the week.